We met actress Lyubov Aksenova at Mosfilm, where Nikolai Lebedev's big international film Nuremberg was filmed. This is the first feature film dedicated to the Nuremberg Trials. Lyubov plays there the Russian girl Lena, whom the main character, Soviet translator Igor Volgin, accidentally met on the street of a German city.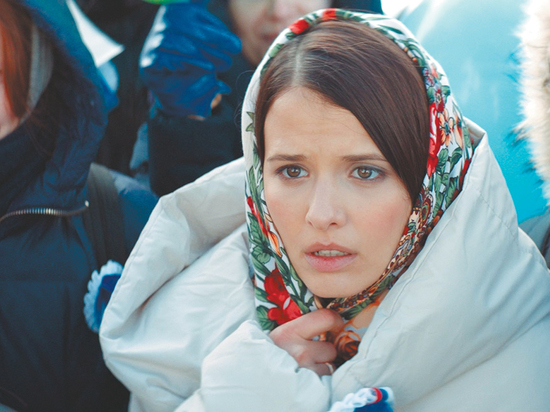 Only now it turned out that Lyubov Aksenova could play Margarita in the film adaptation of The Master and Margarita, which Nikolai Lebedev was supposed to make, until he left for a new project. And for the role of Ivan Bezdomny, her partner in Nuremberg, an actor of the Theater. Yermolova Sergei Kempo.
Nikolai Lebedev believes that cinema is the energy that its creators bring, and first of all the actors. According to this principle, he selected them – as carriers of light and strong energy, capable of penetrating into the auditorium. In Sergei Kempo and Lyubov Aksenova, who played the roles of young heroes, he saw a resemblance to their characters. In Lyuba, he was attracted by a combination of fragility and a powerful human core, ardor and rationality. Her heroine is an ordinary girl, placed in unusual life circumstances.
"Lyuba Aksenova is already an experienced actress, she has acted a lot. I'm trying to get her out of her comfort zone so she can discover something new about herself. She has strength, tenderness and perseverance, which corresponds to the steel, but at the same time, the fragile character of the heroine, "Nikolai Lebedev told MK after one of the scenes was filmed in the Mosfilm pavilion.
Lyubov Aksenova graduated from GITIS, starred with Mikhail Segal in "Stories" and "Deeper!", played Katerina in "Thunderstorm" based on Ostrovsky, which director Grigory Konstantinopolsky transferred to our days. Despite her youth, there are already 55 films in her filmography: "Kept Women", "Motherland", "Walking Through the Torments", "Salute 7", "Hugging the Sky", "Walk, Vasya!", "Major". Lyubov played the main female role in the hit Major Grom. The Plague Doctor, which hit the top of Netflix. She is extremely beautiful and has been repeatedly declared by various publications not only the most popular, but even the sexiest actress in Russian cinema.
We are talking with the actress during a break between filming in the dressing room of Mosfilm.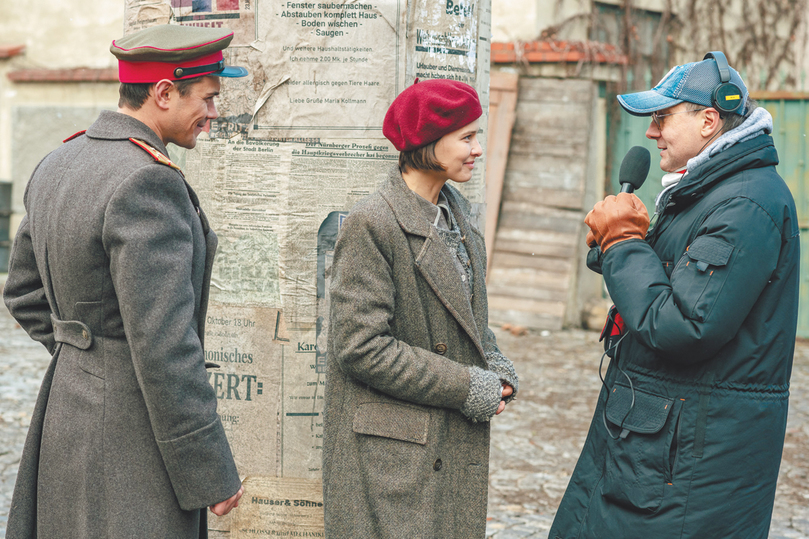 — Your colleagues just told you what a professional actress you are, how you can help your partner in difficult times. It turns out that just a touch, one word, and everything falls into place.
Seryozha Kempo probably told you this? I don't think I'm doing anything special. It is important for me to feel the one who is next to me in the frame. There are various factors that disturb and distract us from work. For an actor, this is usually something personal, brought from everyday life. They interfere with work. The most important thing is concentration, you need to be "in the moment". It is also important for me that the person next to me in the frame is also included. And what is the best way to return to the moment? physical action. The relationship between Volgin, played by Sergei Kempo, and Lena, in my opinion, should be pure and sincere. Therefore, holding hands or hugging in front of the stage are the best ways to return to the moment.
I'm interested in working on this project. First, because the story of Lena, the character I play, is really exciting. It accounts for the trials of the post-war period. For now, I will keep the details of her story a secret. Let the heroine be a mystery to the viewer for now. And the second thing that arouses my inspiration and interest is working with the director of the film, Nikolai Lebedev. We got to know him a few years ago while auditioning for another film.
— To The Master and Margarita?
Yes, and we have developed warm, friendly relations. After a while, I was called to audition for Nuremberg, but they had not yet been approved for the role. At the audition, I proposed my vision of Lena's character, but then it seemed too bold and did not fit the original concept. The film almost began filming, but filming was halted due to the coronavirus. The creators of the picture spent the time of quarantine with benefit. The script is even more carefully worked out, and this made the film more difficult to stage. The heroine Lena also changed during the quarantine, and my suggestions were appropriate. So I ended up on the project.
— I didn't know that you were supposed to play Margarita, but on the way to Mosfilm for some reason I thought that you could become her. Are you worried that such a role has left you?
Why? Believe me, it's better to move on, and something good will definitely happen. Nikolai Lebedev is a very sensitive and attentive director. He understands everything that I do in the frame, even without words. It's as if we're starting to communicate in a different language. Turn, sigh – he reads everything. The atmosphere on the site is warm, sincere and at the same time professional.
— A picture of this scale is the first time in my practice. This film is a feat of producers Elmira Ainulova, Maria Zhuromskaya, Arkady Fateev. After all, organizing filming in other countries, bringing foreign artists to Russia at such a difficult time, and the rest of the scale is a colossal work. We filmed in Russia and the Czech Republic. It was very interesting to interact with foreign actors. For example, Joachim Paul Assböck helped me pronounce phrases in German, and Charlotte Harvoord and Daniel Burns have an incredible sense of humor. They always know what to say to make them laugh. A multinational team and travel during filming is not something that encourages punctuality and time management. In my work, these qualities are always important.
— Plunging into the historical environment, how do you feel? Is it a completely different life?
Of course. Understanding how people lived and felt in other historical circumstances is not easy. To feel this state, I deliberately introduce some restrictions into my life. For example, I don't take my phone to the site to minimize contact with modern technologies. In my pocket I only carry a small player with music to tune in. And in order to better understand Lena's condition, I began to deliberately limit myself in food. This affects not only thinness, but also my psyche, it affects my inner well-being, tension appears. I believe that all this helps to achieve credibility. Now I live in energy saving mode. Due to the fact that I consume little food, I try to sleep more in order to give my best on the court. I hardly communicate with anyone, I try to entertain myself less. Filming has been going on for six months. Of course, it is difficult to completely abandon technology. Documentary films and music always help to get together. I also enjoy the scenery. They really allow you to morally fit into the era in which the film takes place.
— Have you worked with anyone else all these six months?
I had a two and a half month break. In one of them, I participated in the filming of another project. And the rest of the time – yes, I focused on Nuremberg.
— They say that you have a difficult day tomorrow? Will there be an erotic scene being filmed?
I don't find shooting explicit scenes difficult. I'm much more concerned about the dramatic monologues and what happens between the characters. How the scene will be filmed, I have a rough idea. Nikolai Lebedev told everything in detail. I trust him and our operator Irek Khartovich. And my partner Sergey is a true professional.
— He is an interesting actor.
– Unique. This is his first major role in a big movie with a big director, and I think he does a great job with this responsibility. And he is a good person with a sense of humor. Personally, I like one of his qualities – Sergey has his own point of view on everything, but he does not enter into disputes, but respects the opinions of others. This is a rarity in our time. I am pleased to communicate with him.